Free Legal Aid in India
31 March 2022

Posted By Vidhik Shiksha

Under English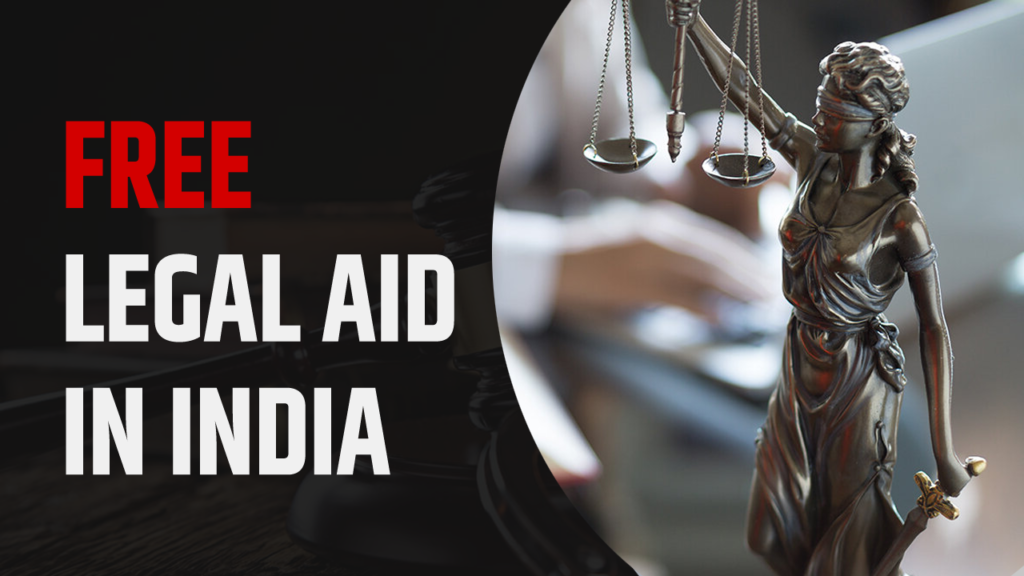 Recently, Justice Uday Umesh Lalit who is the judge of Supreme Court and the Executive Chairman of the National Legal Services Authority, while addressing the judges, Lawyers and Legal Services provider, has stressed the need to provide free legal aid with quality services. He was attending Maharashtra State Level Conference on the topic "EARLY ACCESS TO JUSTICE AT PRE-ARREST, ARREST AND REMAND STAGE" on 26th March 2022.

Legal Aid is a right provided in the Constitution of India under Article 21 and 39-A. S. 304 in Cr.PC, 1973 also provides for Legal Aid to the accused at state expense in certain cases.
National Legal Services of India (NALSA):

The NALSA or National Legal Services Authority was constituted under the Legal Services Authority Act, 1987. It was tasked to provide weaker sections of the society free Legal Services and to organize Lok Adalats for settlement of disputes outside the court. The major function of the NALSA is to lay down policies, frame effective and also economical schemes. Moreover, to issue guidelines for the State Legal Services Authorities(SLSA) to implement the Legal Services Programs throughout the country.

Primarily, SLSA discharge following functions:

i) to provide free and competent legal services to the eligible persons.
ii) to organize Lok Adalats for settlement of disputes outside of Courts.
iii) to organize legal awareness camps in the rural areas.Referring to statistics, Justice Lalit said that the Legal Services Authority handle meagre 1% of the litigation. According to him, one of the reasons for this could be the lack of awareness among the weaker sections of the society about the Legal Aid mechanisms.

However, to remedy this situation, he proposed that every FIR should contain details of the nearest Legal Aid Services Clinic. Also, police officers at the station must give information of the availability of legal aid services.
Blog By: Shimona Singh Kulhara
YouTube: Vidhik Shiksha
https://youtube.com/c/manmohanjoshi
For more blogs reach us at www.vidhikshiksha.com
New blog: Right to Information